Submitted by sam on Mon, 05/22/2006 - 12:58.
I was in a Flea Party last week and noticed a very interesting mob. It was called "Grand Marid" and was a rare mob but was not a NM. However, after searching the web for more information on these strange beasts, I haven't found anything about them. What are they and what do they do? Read on for some of my theories...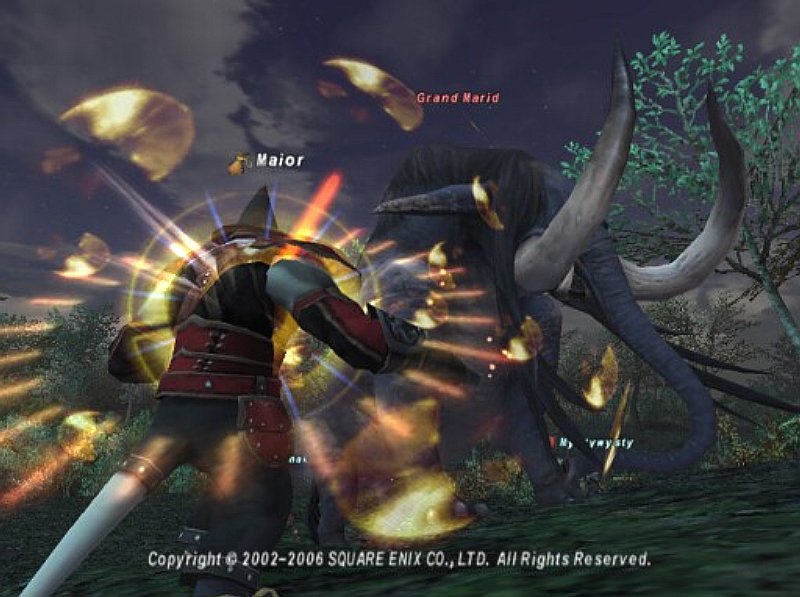 These Grand Marids seem to spawn after a number of Marids have been killed. The Marids seem like placeholders for them. The Grand Marids are much larger than the normal Marids and have a lot more life. They still drop Chigs and have all of the normal Marid moves. Thus far, I've fought at least a dozen and haven't seen any special moves specific to the Grand Marids.
They link with the normal Marids and there seems to only be one Grand Marid spawned at any given time.
Now, one of my personal theories is that the Grand Marid is a placeholder for some other Marid-type NM. E.g., when enough Marids are killed either the Grand Marid will spawn or some other Marid-NM will spawn. However, thus far I've not seen this other NM. He may also be a carrier of some special NM Chigoe, but I've not seen any such NM spawn from him.
Looking around the web I've found scarce mention of these Grand Marids. Has anyone else here fought them? Anyone found any useful information out there on them?